About Program
The process of growing plant cells, tissues, and protoplasts on special nutrient media in a controlled and sterile environment is known as plant cell/tissue culture - or "in vitro'" culture. It has a wide range of uses in research and commercial applications worldwide. It plays a crucial role in plant regeneration and micropropagation, particularly in modern biotechnology, agriculture, horticulture, and related industries.
This technology is used for various purposes, such as eliminating viruses from plant tissues to produce virus-free plants, micropropagation, clonal propagation, inducing genetic variation, improving crops through genetic engineering, producing haploids, and producing secondary metabolites through cell cultures. 
Who can apply?
Earners of one of the following degrees or equivalents from Egyptian educational institutions or abroad are welcome to enroll in this professional diploma:
Bachelor's degree in agriculture
Bachelor's degree in biotechnology
Bachelor's degree in science (chemistry, biochemistry, biology, microbiology, biotechnology)
Bachelor's degree in botany or equivalent
Why to apply?
Nile University is an internationally accredited university by Pearson, United Kingdom.
Nile University has partnerships with many national and international educational and industrial organizations.
This diploma program is equipped by:
Up-to-date knowledge with highly qualified staff
Quality education
Hands-on-activities
Field trips
Cutting-edge research
Flexible study plan (students can complete the degree in 1-2 years)
Online lecturing availability
For additional information, please visit this video:  
Mission and Objective
This program is designed to give students a thorough understanding of the concepts and techniques related to plant cell and tissue culture. It will cover aspects such as manipulating plant cells and tissues in vitro, using growth regulators and media, as well as the applications of this technology in agriculture and biotechnology.
To help students learn, the curriculum includes both theoretical instruction and practical lab sessions. Upon completion, students will have the knowledge and confidence to do their own research and help create innovative agricultural and biotechnological products.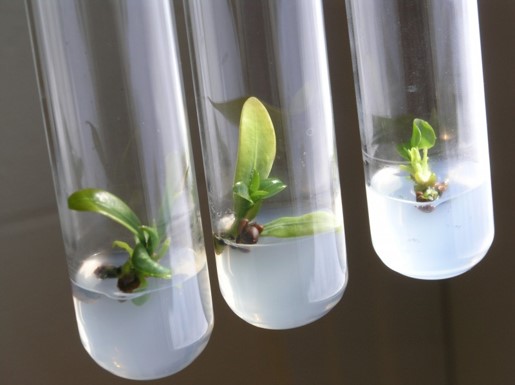 Skills
Help the participants reach their goals of furthering their education and obtaining post-graduate qualifications, we seek to enhance their knowledge, research aptitude, and other skills.
Cultivate experts in plant cell and tissue culture who are prepared to take on specialized professional roles, possess advanced technological capabilities, or seize entrepreneurial opportunities.
Create more job openings in the biotechnology, agrobiotechnology, horticulture, and associated research and educational fields
Cultivate talented professionals who can contribute to advancing the biotechnology sector in our nation.