Image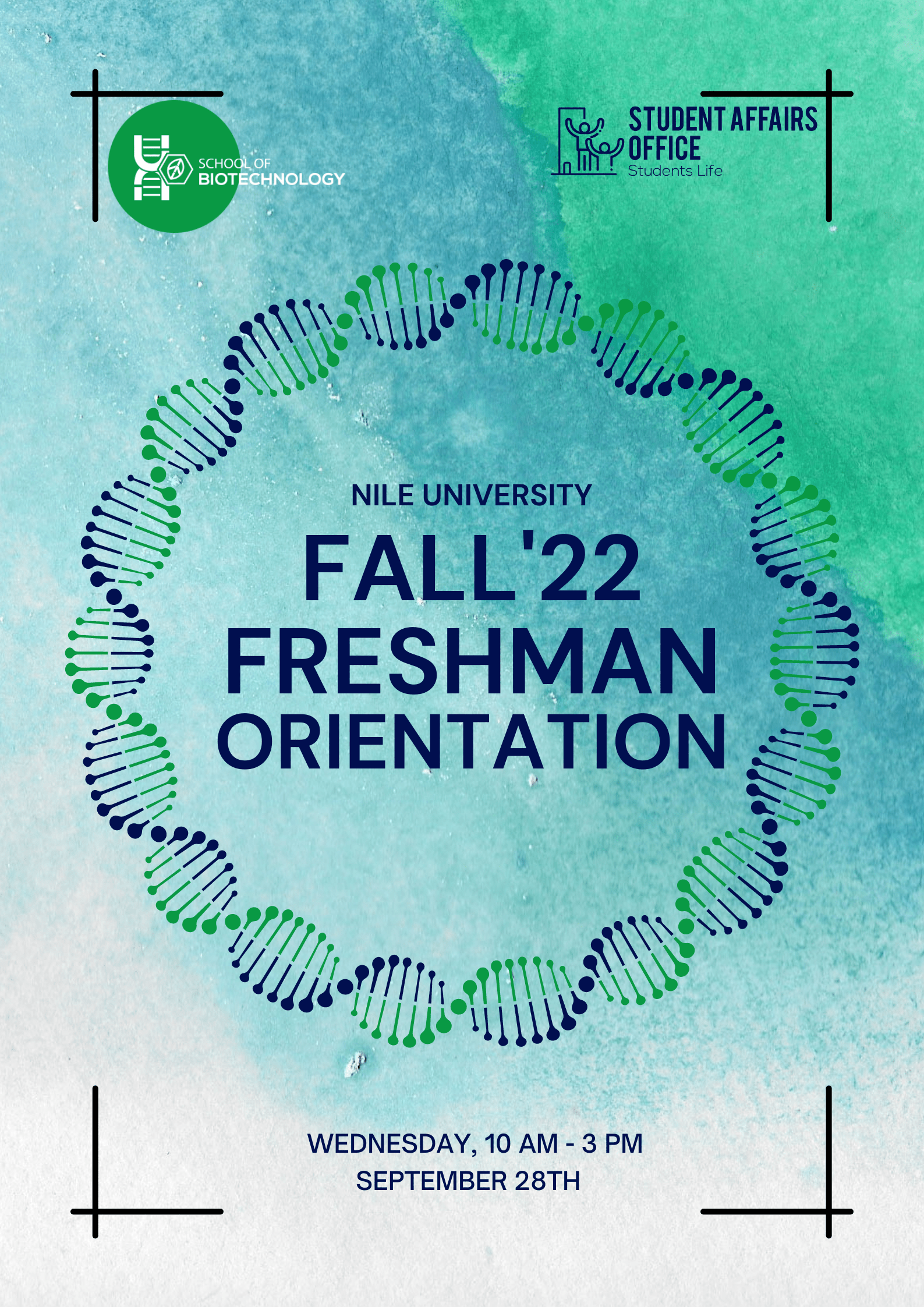 Fall '22 Freshman Orientation
Let the new semester begin!
The NU Student Affairs office together with the School of Biotechnology invites all Fall '22 Freshman students to attend an eventful orientation day. The students will get to know the School of Biotechnology and the potential biotechnology career paths. They will also attend talks on how to practice happiness and make the best out of their university life. The detailed agenda can be found in the gallery below.
We look forward to meeting you all!