Image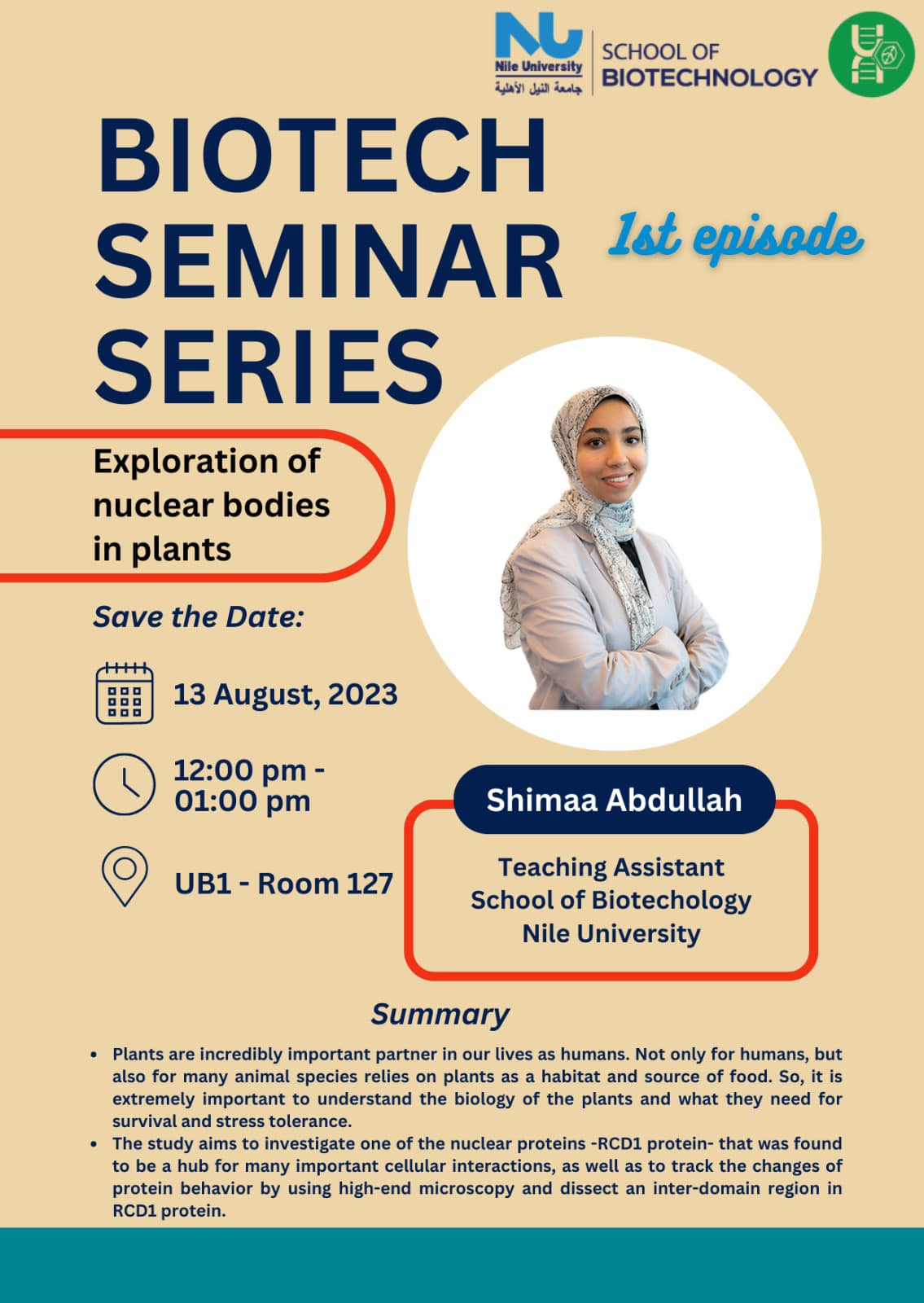 NU School of Biotechnology Organizes a Series of Biotechnology Seminars
NU School of Biotechnology is organizing a series of seminars presented by our esteemed staff to discuss our current research and latest progress made within the field.
The first seminar will be presented by Teaching Assistant Ms. Shimaa Abdullah and will be held on Sunday, August 13th, at 12PM in UB1 room 127.
Looking forward to seeing you all!